As promised during the development of the World Planning Series, the purpose of this post is to propose another possible set of actions in opposition to the Most Likely Alternative.
While the focus of the WPS is on applying realistic assumptions about outcomes, we can certainly speculate about what "should" be done in a hypothetical situation where "we" have the power to overcome the political, social, cultural, and economic forces that dictate the unfolding of future events. We should be very clear that the proposals in this post are not likely, or even realistic. They defy the dynamics that have driven civilization to its current predicament; the dynamics that virtually guarantee us the future described in the Most Likely Alternative. However, as human beings we have an incredible capacity to imagine things that cannot be, to work through alternative scenarios even though the underlying premise is faulty.
I don't know if there is any real utility in pursuing this exercise. Perhaps, somewhere in the development of events, something will happen that might allow certain actions described here to be implemented concurrent or in opposition to the Most Likely Alternative. But more likely these words are just "art", in and of itself: "the expression or application of human creative skill and imagination... to be appreciated primarily for their beauty and emotional power."
The Premise
The underlying premise of this alternative is that an individual or small group somehow has the ability to usurp complete and essentially unopposed authority over all people and things on the planet. In this example, I will use the person of Froggman to represent this individual or entity. Emperor Froggman.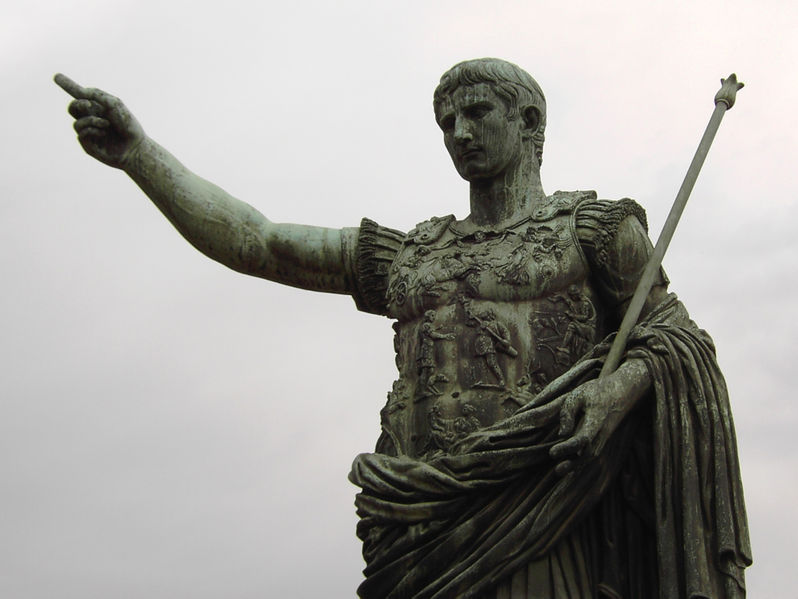 In this post, Emperor Froggman chooses a different path for global civilization and uses his omnipotent control over human subjects to direct them toward these new objectives. They obey, even against their own self-interest, because that is what would be required.
Choosing an Objective
Where to begin, if we want to address the massive destruction and suffering that is rapidly heading our way? In my mind, the first step is to make a fundamental decision between two possible objectives.
Is our objective
to continue a high quality of life for the people currently living on the planet for as long as possible
; OR, is our objective to
take what actions are necessary to improve the possibility of the long-term survivability of humans and other living things on the planet
?
At first blush these objectives may seem similar, but in reality they are dramatically different. Our guiding vision for the Most Likely Alternative (more and better) assumes the first of these two objectives. Continuation of BAU is all about maintaining or improving on the quality of life we have today, with very little consideration of long-term consequences.
If we accept the second objective, however, we must also accept the correlary consequences. If our primary aim is to attempt to preserve humans, animals, and habitat in the long term, this may have a major impact on how we as a species can afford to live in the near term. At its most extreme, it might also imply a need for depopulation. Removing moral considerations from the equation, for example, we might arrive at the conclusion that the most efficient way to remove constraints on resources that endanger the planet is to exterminate a large part of the human population. Keeping 7+ billion people alive is certainly a more difficult endeavor than refocusing our energy on say 100 or 200 million. There is little doubt that we have the means to quickly and efficiently bring about these ends; and with biological agents, it wouldn't even be necessary to damage critical infrastructure in the process.
For this exercise, Emporer Froggman will select the second objective, with an important caveat. The caveat is that the treatment of existing human populations must be humane, and cannot include extermination as a solution. This will allow a more interesting exploration of ideas, and steer us clear of that very dark place where the Emporer implements a "final solution" and orders the death of billions of souls. Not to say that there aren't powerful and influential psychopaths out there who may choose this route: just that Emporor Froggman will avoid it.
It does make the task exponentially more difficult, as we try to keep people alive and treat them humanely on the steep downside of the Seneca Cliff.
Getting Started
Now that we've established our objectives, how should we approach the impossible task? To begin with, we should establish a set of strategies that we believe will guide us towards our desired objective. In my mind, the set of strategies that will help us to achieve this new objective most closely adhere to the scenario we defined as "Transition to Local Economies" in our Alternatives Development and Evaluation process. This is also supported by the outcome of our informed subjective evaluation, which assigned the highest ratings in resilience to this alternative. Therefore, charting a path forward begins by fleshing out a more detailed set of conditions to implement our Transition alternative.
In order to improve the chances of human, animal, and habitat survival, we will need to do the following things, not listed chronologically or in order of importance:
1. Immediately cease activities that are accelerating progress towards our demise, UNLESS those activities are essential to implementation of other strategies. In this case, they should be minimized and then phased out as conditions allow.
This is where we encounter the need for absolute power and absolute compliance, because the current system is geared to continually grow destructive activities, or collapse. Examples of activities that must be stopped immediately include things like the construction of new infrastructure for exploiting fossil fuels, as well as infrastructure for fossil fuel dependent activities (such as roads for driving cars). There is simply no point in continuing to pour scarce resources into building things that will only operate under BAU conditions. Unfortunately, taking this course will turn the clock forward on collapsing globalized civilization, because we refuse to compromise continued environmental destruction for the flow of cheap and abundant energy that keeps things going. No new energy exploration means that we have only a limited supply of fossil fuels, basically what is already coming out of the ground, before we simply cannot operate a society on a large scale.
On the one hand, the act of stopping this type of development will be hugely destructive to economic conditions. Many people are employed by industries that build, maintain, operate, or otherwise depend on fossil fuel infrastructure, and all of these jobs and companies would no longer be viable. However, on the other hand, we will have freed up a tremendous number of potential workers for more productive tasks, as well as sparing scarce resources that might be repurposed into activities more useful for the future of humanity. For example, all of the construction workers involved in building BAU infrastructure (streets, new houses, commercial buildings, etc) can transfer their skills to projects that build local resiliency. In the end, we can say that this strategy is both destructive and also potentially creative.
Certain activities might need to be phased out more gradually than just being stopped. For example, existing coal mines that are already being exploited would likely need to continue operations, as well as the power plants that burn that coal. The key is that the electricity being generated must now be directed toward the purpose of decommissioning civilization and building local resiliency, with the understanding that the mining and burning will end in the near term.
2. Develop detailed sector plans for the dismantling of industrial civilization into local and regional affiliations of small population units that humans are well adapted to (approximately 150 individuals per unit).
Obviously this exercise is operating at a 50,000 foot level; in one blog post we are attempting to chart an entirely new direction for humanity and design the deconstruction of global civilization. There is no way that one single effort can identify all of the best (or least bad) possible methods of achieving this deconstruction in various sectors.
Fortunately, we have a huge global community of people who develop complex plans for a living. The various planning associations around the world should be redirected at this new purpose: how to plan and organize the end of civilization by sector and geographic area, to arrive at some marginally more sustainable arrangement of small-scale communities that no longer rely on fossil fuels or global civilization.
The need for planning in the deconstruction of civilization is no less than the need for planning in the development of civilization. Engineers specializing in the electrical grid will need to develop plans for how to decentralize and manage small pieces of the current system. Transportation planners and engineers will need to figure out how to best provide mobility in the absence of cars, trucks, and new infrastructure. Each of these sector plans will need to be developed rapidly in order to guide deconstruction efforts in a coordinated manner, before the dynamics of collapse make it too difficult to implement.
3. Reeducation and repurposing of the human population to face the new conditions that will define our existence.
Repurposing would include preparation of the population for an environment that will demand hard physical labor and will produce significantly fewer calories than most westerners are used to. We have discussed the 35% obesity rate in the United States (with 69% of the population overweight). Immediate caloric restriction and daily manual labor to build strength, endurance, and work capacity would be mandatory for these populations.
This physical training is not only for the good of the people being trained, it is to prevent the drain on precious resources they will represent if they do not become physically capable of contributing to small group labor. During collapse, able-bodied and physically fit people will need all of their strength and energy to support themselves and their families, and cannot be required to work harder or longer to compensate for fat or frail people's inability to carry their own weight (figuratively and literally).
Universities must be repurposed to become institutions for the learning of skilled trades, from basic survival skills to more technical or specialized skill sets that will assist their community in a post-civilization environment. Doctors and other medical personnel will need to learn how to do their jobs in conditions we would consider third-world by today's standards. More people will need to be equipped with construction skills and trades completed by hand, from carpentry to blacksmithing to gardening. Many of the academic and intellectual pursuits we currently value will have no utility in the near future, so there will be no need to produce more young people trained in these areas. For example, the world probably has an adequate supply of computer programmers, political scientists, historians, and anthropologists to get us through the end of civilization. Unless the skill set associated with a particular training has real and direct implications in a post-collapse environment, there is no use in continuing to train people with those skills.
4. Decentralization of all economic activity and political authority, except for the global directives guiding deconstruction.
As the end of globalization rapidly approaches, accelerated by our decision to dramatically cut parts of the economy contributing to environmental collapse, it will become increasingly difficult to support the complex networks of power that define our current system. Corporations, international organizations, trade agreements, even national and state governments are a drain on resources and will have no place in a post-fossil fuel world.
This decentralization will need to be planned out carefully, taking full inventory of existing authorities and responsibilities assigned to larger organizations and developing a delegation plan that reassigns critical responsibilities to smaller units of government or business. For example, large centralized military forces should first be broken down into state/regional level units along the lines of a national guard model. These forces could then be used for public works, relocations, survival and skills training, or policing activities at the state level. As deconstruction proceeds, these units will become even more localized, to the vicinity of bases of operations. To the extent organized units still remain after motorized travel ceases to be feasible, they can still perform vital public service functions within the communities that host them.
Likewise, private business activities that provide critical services (like food production and delivery) may first be broken into state/regional level operations. Supply chains will need to be renegotiated, mergers with other companies may be required, or new lines of business created in order to be able to provide the services at a more localized level. As transport, mobility, and communication at state and regional distances become more difficult, the individual functions will need to be further broken down and distributed. For example, farmers and equipment that previously served as part of the supply chain for a national grocer would now diversify food production and distribute locally. Transition away from petroleum based fertilizers would require massive effort to either restore soils, or construct new farming operations in communities around the world that have never been subjected to the stresses of industrial farming.
5. Final allocation of retrievable energy sources to regional control, including some level of "renewable" energy deployment in cases that it can help ease the transition to post-industrialism.
As economies and political authority are divested from large national and international entities and handed over to smaller local groups, there will be certain communities that will benefit from locally present energy resources. Starting today, with BAU energy infrastructure running at full capacity, we should begin the process of establishing distributed access to some type of energy resources for use by small groups of humans in the future.
Lest the reader believe I'm falling victim to techno-Utopian dreams here, I'll reassert that these measures are not being taken to ensure continued BAU-like conditions, or even something we might equate to BAU-light. Rather, I see these energy investments as helping ease the transition into an energy future that looks like the distant past (no electricity, no combustion engines, etc). Eventually solar panels and wind turbines will fail, and there will be no replacement parts without industrial civilization. Likewise, local and regional supplies of fossil fuels will prove a poor substitute for our current system of national distribution. Still, in the interim, they may provide the last generation of people who remember industrial civilization with an improved quality of life while they adapt to the conditions of pre/post-history.
The point is that we currently do have energy resources and we can do one of two things. We can continue to use them the way we always have, or we can strategically invest them into things that might make life a little easier for people 20 years from now. An example of this type of measured redistribution of resources might include taking the energy/carbon hit now to manufacture PV systems, and placing them on critical facilities like hospitals, fire stations, or food distribution centers. The purpose would not be to guarantee a functional grid under post collapse conditions, but rather to potentially provide some of the luxuries of modern life to people over the next 20, 30, 40 years who are trying to survive desperate conditions. Perhaps those solar panels allow a hospital to provide people with some services in a particular town in a particular region long after any semblance of organized global civilization has crumbled. Small scale mining of coal or oil may provide energy and fuel for nearby residents for some time, even if this is not part of a larger energy system. The question we should be asking is: "What can we do now with our relatively cheap, relatively abundant energy, that might help small groups in the future as they shift from civilized life to post-civilized life."
6. Governmental assumption of responsibility for the distribution of essential services and goods (ie, food) in the absence of the current business-driven model until such time as complete transition to local economic control is in place.
Really, this strategy serves as a backdrop to the implementation of all of the other strategies aimed at deconstruction. We are after all talking about elimination of the very system that breathes life into the bulk of humanity. Our previous strategy directs us to decentralize the sprawling system of production and distribution into small local units; clearly this will not be "economically feasible" in any traditional sense of the phrase.
This is where government must vigilantly monitor the progress of deconstruction and make swift interventions to keep critical systems in operation at least long enough to deliver on sector and geographic deconstruction plans. There are large elements of the economy in the western world that are "service based" and don't produce the type of critical goods and services that will be needed during deconstruction. For example, the restaurant industry, or the tourism industry, is all that supports certain areas or groups of people. During collapse and deconstruction, a point will soon arrive where these industries can no longer support the large number of employees they now do. It will be the role of government to keep track of these people, and employ them in deconstruction efforts or otherwise ensure they are in a position to receive critical goods and services.
It may be that at some point, any semblance of market economics dissolves and government provides all employment, goods, and services. If this is necessary to keep people fed and the deconstruction process moving, it must be done.
7. Focused decommissioning of all facilities posing a threat to the survival of humanity (all nuclear weapons, reactors, encapsulation of spent fuel ponds, elimination of biological warfare programs, etc).
This is perhaps one of the last large scale industrial efforts worth continuing as long as possible, and would be a set of activities that would justify some continuation of BAU exploitation. Organizing the safe decommissioning of facilities that endanger life on the planet would require energy and resources, and we should continue dedicating what is necessary to see these tasks completed.
Like the deconstruction of other sectors of civilization, decommissioning these facilities will require detailed planning. In the early stages, it may be relatively simple and straightforward to follow standard procedures for making these facilities safe. As resources run thin and collapse proceeds, we may need to settle for the least catastrophic solution. One can imagine a scenario where targeted oil mining and refining operations are kept going specifically for the purpose of producing fuels to power the transport of dangerous radioactive materials to an isolated site in a last ditch effort to at least get the remaining materials away from populated areas. Perhaps dropping spent fuel into volcanoes or sinking it to the bottom of the ocean. I am not a specialist in this area (obviously) and don't have the actual solutions that we need- but we must as a species commit to resourcing this effort to the bitter end.
Possible Outcomes
Of course the most obvious balancing act in this whole scenario is attempting to hold together enough of the current BAU distribution network to keep people alive and functioning, while simultaneously deconstructing the very systems that make that network possible. The administrators in charge of sector decommissioning would have very difficult tasks, taking feedback and adjusting plans in response to the disaster of the day.
Assuming "success", the best possible outcome I think we might hope for in this scenario is a relatively orderly transition from a highly complex society to a much less complex one, with a minimum of human suffering in the process. As an end result, we would hope that humans currently alive could live out a mostly natural lifespan with no more suffering than would be expected in pre-civilization conditions. Of course, this is a very different standard from what we might expect as members of industrial civilization. Even success, when compared to the standards we are accustomed to, might seem appalling to our modern sensibilities.
For example, if this process of transition results in a rapid drop in life expectancy from 80 years give or take, down to 35 years, we would likely perceive this as very dire. In reality, even the successful implementation of this alternative could not result in any different outcome. This is, after all, a return to the historical conditions of human life as described in our inventory of existing conditions. Likewise, many of the people currently kept alive by medical technology derived from fossil fuel industry would perish at a young age.
Likewise, we would have to expect that childhood mortality would return to the historical norm for humans. Instead of 99% of children surviving to breeding age, we might hope for roughly a 50% survival rate. Keep in mind, I am a parent. I understand what this means. But the alternative is to keep driving towards a wall and pushing down on the accelerator, virtually ensuring an even more horrible outcome (ie, extinction).
Success as defined by this alternative would look like millions of small tribes of humans wandering the post-industrial landscape. Population numbers would be dropping radically, from our current 7+ billion down to a number in the millions. To the degree possible, this reduction comes from a general attrition- that is, very few children are being born compared to the much more rapid death of the current population simply due to decreased life expectancy. While undesirable and contrary to the conditions we have sought to achieve, it is also likely that survival will vary greatly by geography. In some regions famine, and drought, disease, or other disasters may result in much more rapid depopulation than others.
In this alternative future, major ongoing and controllable threats to life, primarily nuclear reactors, weapons, and waste, would be decommissioned and disposed of, or otherwise encapsulated so as to limit the impact to the global environment. It may be that there are still large areas of "badlands," that will for all intents and purposes be uninhabitable where these products have been disposed of. The major uncontrollable large-scale threat to life, climate change, is a different story. The effects are widespread and disastrous no matter what we do during our period of deconstruction. The best we might hope for is that rapidly ending carbon emissions allows for some ability of the natural ecosystem to begin a recovery process that moves towards equilibrium. Perhaps changes move just slowly enough that plant and animal species can adapt to their changing environment, eventually moving toward and environment that looks more like the warmer periods in Earth's history.
Each band of humans would be adapted to the particular circumstances of their local environment. During deconstruction, these people were equipped with the skills and simple tools they need to eke out a living however they can. Many will be nomadic, because it will become necessary to follow food and resources to where they are available. In those circumstances where local resources are available to benefit nearby populations, higher quality of life as well as a more stationary lifestyle may be possible. Access to small scale fossil fuel resources (ie, old coal mines) or to local renewable energy centers established during deconstruction might allow some small-scale village life in some places, possibly even with limited electricity and technology (while these things still remain viable). Even these vestiges of civilization would likely deteriorate within a few generations.
Of course, this geographical inequality- people near natural and man-made resources- sets up a dangerous situation for localized conflict. It is hard to imagine how one group might be able to hold on to a better set of living arrangements than another, without the use of force. But this tendency towards local and regional violence over resources may be unavoidable in the end, and at least will be small-scale enough as to not threaten all of life on the planet as our current conflicts do.
The world will look very different than it does today, but with tremendous luck and perfect implementation, perhaps enough ecosystem would survive to allow some semblance of the world we know and love to survive on and eventually recover from our reckless and maniacal experiment with civilization.
Concluding Remarks
As I disclaimed at the beginning of this post, I understand that the premise presented here is, for all intents and purposes, impossible. I've also taken care to acknowledge the fact that this exercise is so speculative that I could not possible have answers for all of the contingencies involved in executing something like this. However, my hope has been to show what an alternative road map might need to look like in order to for humanity and the other living things that support us to survive impending ecosystem collapse.
As I have previously alluded to, I find it highly likely that the main determining factors that will contribute to the long-term survival or non-survival of any particular group or individual will be local in nature. The motion of history is already set at the macro level, and fretting about changing things at that level is pointless. I do believe that implementing some sort of an alternative of planned decommissioning like what is described in this post would go a long way to help facilitate the success of small-scale local efforts.
This would be an ideal situation- use of the last bit of civilized resources to empower local and individual actions that might help us survive. However, we as individuals and small groups cannot count on this kind of an idealized and unlikely global effort. We will have to chart our own course and make our own preparations for whatever may come.
This is the final, great adventure that we will explore in future posts.